RISC OS on Raspberry Pi
Leo White
Monday 18th June 2012, 7:45pm

This month has seen the first public release of a RISC OS ROM image suitable for use on the Raspberry Pi. Unlike previous development versions which required a special serial connection for mouse and keyboard, it now has full USB support and networking.

So at this month's meeting Leo will be showing how to get RISC OS running on the Raspberry Pi, starting with one running Linux and converting it. We will then be trying out some popular software to see how close to a fully functional system it is.

It looks like there will be at least four Raspberry Pi's at the meeting, some running Linux, with one controlling a robot arm that you can play with :-)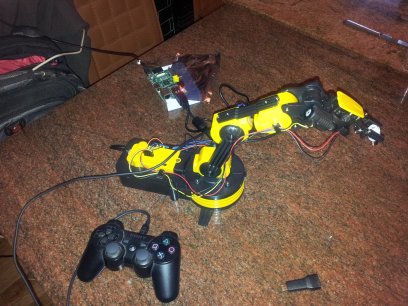 Amusingly, the robot arm costs more than the computer controlling it!