---
Chocks Away and Star Fighter 3000
Andrew Hutchings, FedNet
Monday 17th November 2014, 7:45pm

Andrew Hutchings was part of the FedNet games development team that produced such classics as Chocks Away, Stunt Racer 2000 and Star Fighter 3000.

Andrew will tell us about how he started out in games programming and how his interest in 3D graphics led him to move on to the Archimedes due to the potential offered by its processing power. The success of that strategy is clear to see in the quality of games he produced.

Star Fighter 3000 generated interest from outside the RISC OS world and it was subsequently ported to other platforms, starting with the 3DO (by Fednet) and then the Playstation, Saturn and PC.

Andrew still works in the games industry, usually as a part of a large development team, but has recently released a new game himself based on Star Fighter, called Space Fighter 4000 :-)

Also at the meeting was Christopher Bazley, who has been maintaining Star Fighter 3000 for many years. After discussions between Chris and Andrew at the meeting, SF3000 has now been released for free download :-)

A video of the meeting is available on YouTube.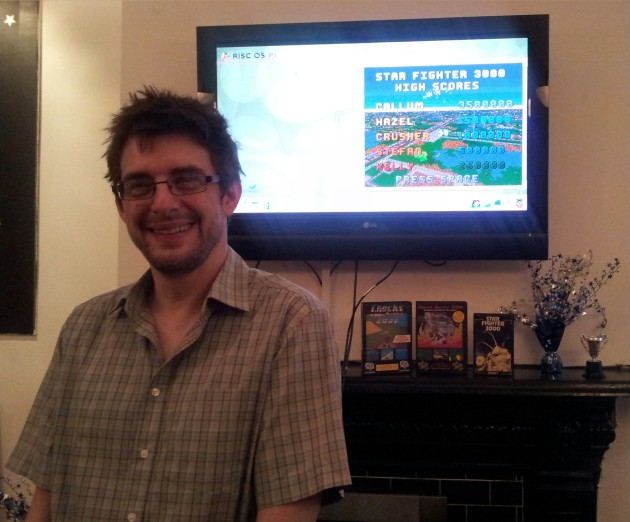 ---
BACK TO TOP OF PAGE