---
Titanium
Rob Sprowson, Elesar Ltd
Monday 18th January 2016, 7:45pm

First revealed at the last year's London Show, Titanium is a motherboard specifically designed to form the basis of the fastest RISC OS desktop machine to date.

Titanium is designed by long time RISC OS user and regular ROOL contributer Rob Sprowson under the guise of Elesar Ltd. Rob will talking about how and why he designed it, and demonstrating its features and performance.

Already available to buy as a bare board direct from Elesar it is expected that Titanium will be built into complete systems by CJE and R-Comp.

Rob will also be bringing along one of the BBC Micro style mechanical keyboards for you to try out.

Download an audio recording (mp3) of the meeting here.

Addendum: The Titanium running RISC OS won day 2 of ARM's Embedded World 2016 ARMBoardWins competition!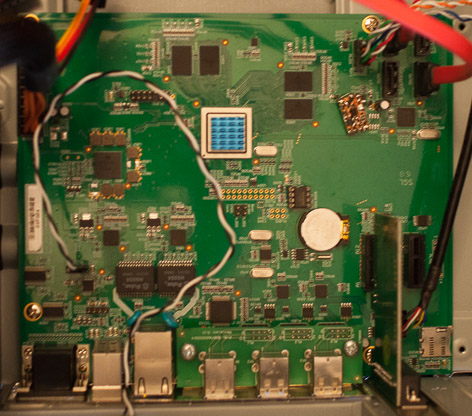 ---
BACK TO TOP OF PAGE