---
BBC Media Preservation
Paul Emerton, Concept Television Studios Ltd
Monday 16th May 2016, 7:45pm

Paul Emerton has recently taken delivery of the remaining BBC's Special Projects Acorn kit and disc media with the job of recovering and archiving the material and building up the machines into working demos. Hopefully one or two will function well enough to loan to a museum on completion.

Paul will tell a few short stories about what the BBC used the kit for and then give a rough guide to what he plans to do.
Recovery of data
Basic process
Doing it on a no/low budget
Risks of clicky HDDs
Getting round the various challenges of different and dying media
Restoration of machines
Dealing with batteries and corrosion
Non-destructive case cleaning
General restoring to working models
Feedback on processes / questions from the crowd
What have other people done
What could be done better
Offers of help/advice
If Paul can get it running in time then he may also be able to demo something produced by the BBC graphics department on original hardware (PRISMA / APEX systems).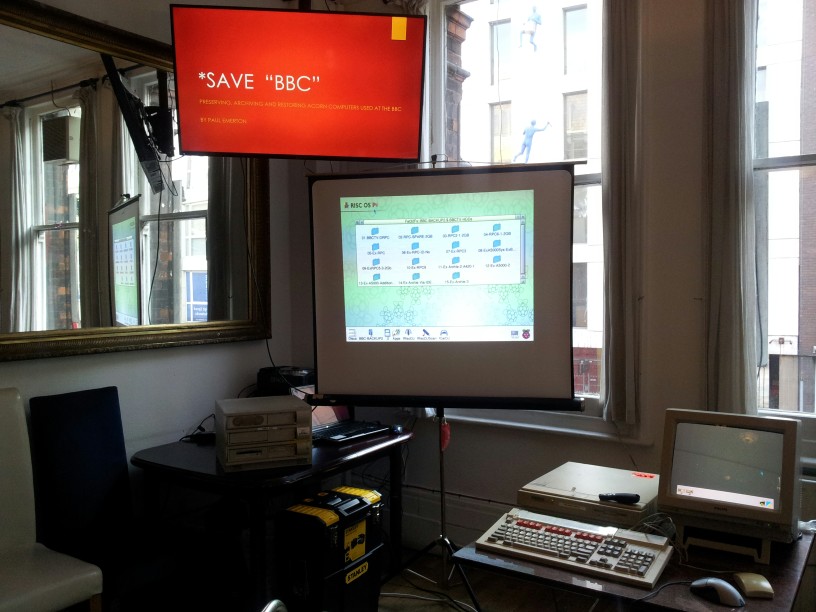 ---
BACK TO TOP OF PAGE