---
Euclid and friends
Tony Cheal, Ace Computing
Monday 15th June 2020, 7:45pm

Ace Computing produced a suite of graphics applications for RISC OS from 1989 until the mid 90s. Even if you never used the programs yourself you probably saw many AceFilms, either played using Ace's Projector application or embedded in other multi-media displays.

Closely following the RISC OS style guide and philosophy, each program performed a distinct task and integrated with the others and the standard applications (Paint and Draw), making extensive use of drag and drop, to provide an easy to use modular animation system.

The programs included:
Euclid, a 3D design tool
Mogul, takes Euclid files and creates 3D films
ArcLight, creates ray traced version of Euclid files or films
Tween, imports Draw files and calculates the inbetween frames to morph one into the other
Splice, imports bitmaps or existing films and allows individual frame editing
Apollonius, a parametric design tool!
Tony Cheal was the programmer of all these applications and has kindly offered to tell us about the history of Ace Computing and how the programs were developed, and to answer your questions.
This was our first meeting held online via Zoom. There is a report on The Icon Bar and a recording of it can be watched on YouTube.
A version of the Ace Projector application updated for modern systems can be downloaded here, and some example films here (5MB).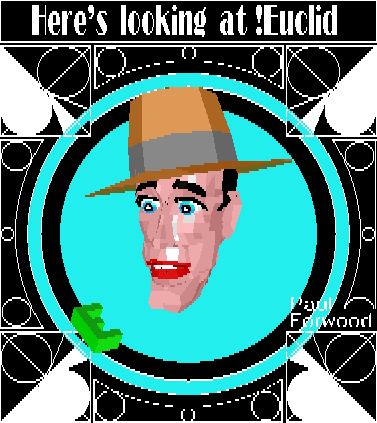 ---